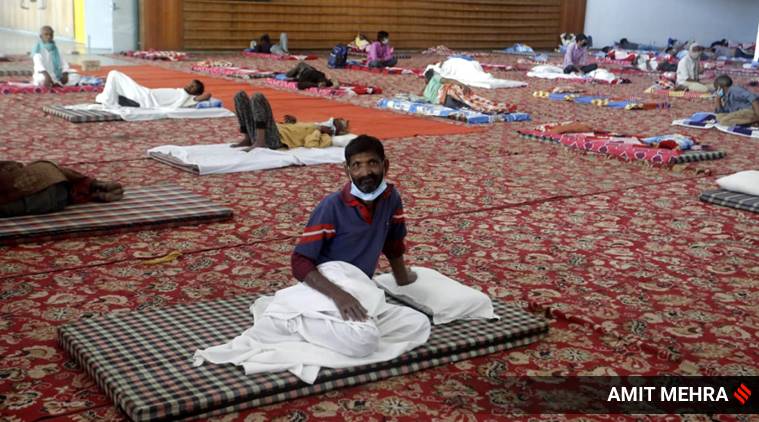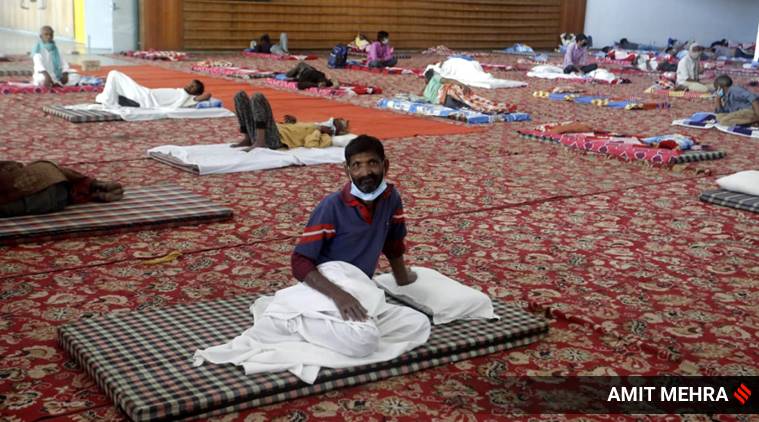 Coronavirus latest news LIVE updates: At the Yamuna Sports Complex auditorium in Delhi, Friday. It houses the homeless and migrants stopped by police. (Express photo: Amit Mehra)
Coronavirus (Covid-19) latest news live updates:
Prime Minister Narendra Modi Friday addressed the nation and thanked the people for cooperating with the 21-day lockdown. In a new appeal to the countrymen, the prime minister asked people to put off the lights in their houses for nine minutes at 9 pm on Sunday, April 5, and light lamps at their doors or balconies. India has enetered into the 11th day of lockdown today.
Many states have seen a sharp spike in cases in the last few days, fuelled by those who attended the gathering and their contacts. Tamil Nadu, for instance, reported 102 new cases on Friday, of which 100 were linked to the Delhi meet.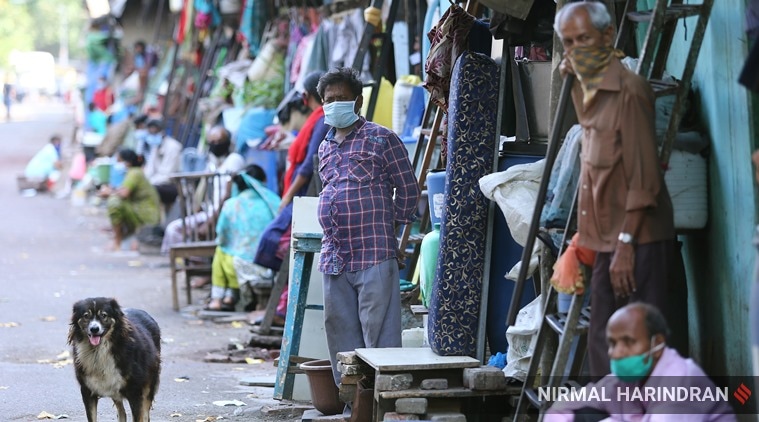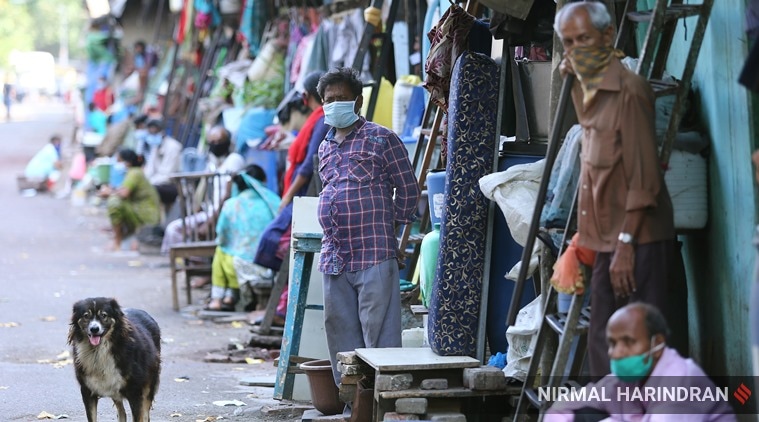 Coronavirus latest news LIVE updates: Residents overlook as BMC civic workers undertake a sanitisation drive at Dr Baliga Nagar, Dharavi on Friday. (Express photo by Nirmal Harindran)
Telangana reported 75 new cases, all linked to the Tablighi Jamaat gathering. In Uttar Pradesh, 40 of the 48 new cases reported in the last 24 hours were traced to the congregation. The states from which cases linked to the Tablighi Jamaat congregation have been reported so far are: Delhi, Andaman and Nicobar, Assam, Himachal Pradesh, Haryana, Jammu and Kashmir, Jharkhand, Karnataka, Maharashtra, Rajasthan, Tamil Nadu, Telangana, Uttarakhand and Uttar Pradesh.
The last doubling of positive cases, from 606 to 1,251, took five days (March 26-March 31). The epidemic doubling time is an estimate of the speed of spread of a disease and the success of containment measures. In South Korea, it took 31 days to double; US took 6 days; and Italy took 12 days.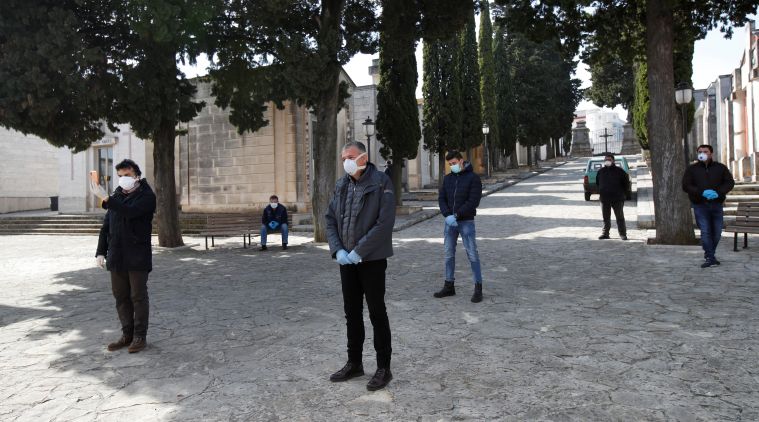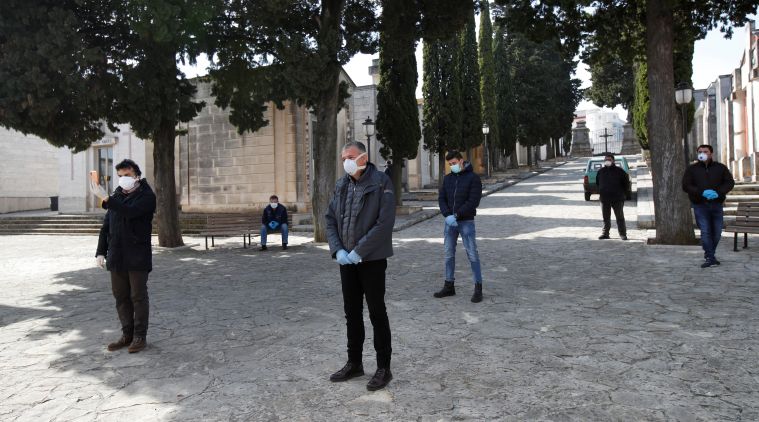 Coronavirus latest news LIVE updates: Relatives attend a burial ceremony of victims of coronavirus disease (COVID-19) in the southern town of Cisternino, Italy. (Reuters)
Meanwhile, a Group of Ministers headed by Defence Minister Rajnath Singh Friday carried out a detailed review of the overall healthcare system and the situation arising out of the 21-day nationwide lockdown, including the supply of essential commodities.
Also, during a meeting of one of the 11 empowered group of officers tasked with different aspects of coordinating response to the coronavirus pandemic, it has emerged that between 20,000 and 30,000 ventilators may be lying dysfunctional across the country – in both public and private sector hospitals — either for want of parts or servicing.
According to sources, the issue figured during a meeting of the empowered group of officers on Wednesday chaired by the NITI Aayog CEO Amitabh Kant. A dozen senior representatives of industry chamber Confederation of Indian Industry (CII) were among those who attended the meeting.
Here's a quick Coronavirus guide from Express Explained to keep you updated: What can cause a COVID-19 patient to relapse after recovery? | COVID-19 lockdown has cleaned up the air, but this may not be good news. Here's why | Can alternative medicine work against the coronavirus? | A five-minute test for COVID-19 has been readied, India may get it too | How India is building up defence during lockdown | Why only a fraction of those with coronavirus suffer acutely | How do healthcare workers protect themselves from getting infected? | What does it take to set up isolation wards?