New Delhi:
Even as billions of Indians stayed home amid the lockdown, a big VIP wedding took place in Karnataka this morning with COVID-19 protocols largely ignored. Photos from former Prime Minister HD Deve Gowda's grandson Nikhil Kumaraswamy showed no social distancing, masks or any precaution in the rituals at the wedding, at a farmhouse about 28 km from state capital Bengaluru. Despite the lockdown, HD Kumaraswamy refused to defer his son's wedding but he did shift the venue. In a video message on Thursday, the Janata Dal Secular leader said the wedding had been moved from Bengaluru, a "red zone" for COVID-19, to Ramanagara, his assembly constituency.
Karnataka also witnessed lockdown violation in Chitapur where over hundreds of people participated in the Siddhalingeswara temple chariot festival early this morning, news agency ANI reported.
At least 13,387 people have been infected with the highly infectious novel coronavirus in India, with 1,000 positive cases reported in the last 24 hours. The highly infectious COVID-19 has killed 437 in the country, government data shows. The recovery rate that indicates the number of people who have successfully fought off the disease stood at 13.06 on Friday, an improvement over Thursday's 12.02 and Wednesday's 11.41.
An internal government assessment has suggested that India may touch its peak of coronavirus cases in the first week of May after which the number will decline, sources in the Home Ministry have said. States which implemented hard lockdowns earlier than others have fared better when it comes to the crisis and are seeing their overall numbers decline, the sources added.
Coronavirus coronavirus cases in Mumbai — one of the worst affected cities — crossed the 2,000-mark on Thursday, reaching 2,043 with 107 new patients testing positive, government officials said. At least 26 of the new cases were reported in Dharavi, Asia's biggest slum that houses over 8 lakh people. Maharashtra is among the worst-hit states in the country with 2,919 cases and 187 deaths due to the viral infection.
In another development, the chief of the Islamic group Tablighi Jamaat that organised a religious congregation in Delhi last month setting off India's biggest cluster of coronavirus cases, has been charged with money laundering by the Enforcement Directorate. The police earlier on Thursday had brought charges of culpable homicide not amounting to murder against the 56-year-old chief of the Muslim seminary for holding the gathering last month at its "Markaz" or headquarters in Delhi's Nizamuddin.
The novel coronavirus has killed over 1.4 lakh people across the globe, according to a tally by the news agency AFP. The highly contagious virus, that emerged in the Chinese city of Wuhan, has forced more than 4.4 billion people or nearly 57 per cent of the world's population to follow lockdown measures.
Here are the Live Updates on Coronavirus Pandemic:
Congress disappointed with announcements made by RBI; government should take more measures to help those affected by COVID-19: Ajay Maken
Coronavirus India lockdown: RBI's steps today will "enhance liquidity, improve credit supply", says PM Modi
Prime Minister Narendra Modi said that small businesses, farmers and poor will benefit from RBI's decision to "enhance liquidity and improve credit supply". 
Today's announcements by @RBI will greatly enhance liquidity and improve credit supply. These steps would help our small businesses, MSMEs, farmers and the poor. It will also help all states by increasing WMA limits.

– Narendra Modi (@narendramodi) April 17, 2020
Coronavirus Maharashtra live updates: 288 more cases and 7 more deaths in Maharashtra
At least 288 more cases and seven COVID-19 related more deaths have been reported in Maharashtra, news agency ANI reported quoting State Health Department. Maharashtra is among the worst affected states with 194 deaths and 3,204 prople testing positive for the virus.
Coronavirus (COVID-19) Cases in India Live Updates: Navi Mumbai cops help senior citizens amid lockdown
The police in neighbouring Navi Mumbai have identified around 1,600 senior citizens who live alone and need help during the COVID-19 lockdown, news agency PTI reported quoting an official.
The police have set up a help desk to check in on at least 24 elderly persons every day and provide any possible help to them during the lockdown, senior inspector Meera Bansode said.
The desk with around six officials was set up on March 30 and has identified 1,600 senior citizens in the area, who need help getting essentials and medicines, she said.
Police personnel have also helped the elderly, most of whom are over 80, with bank work and doctor visits.
This is for all. Bats are source of many virus but they are not behind spread. It is our own actions. Bats help in

– Pest extermination
– pollination, hence food security
– increase soil fertility
– seed dispersal

Bats are not enemies wherever they are. In your homes & farms.

– Parveen Kaswan, IFS (@ParveenKaswan) April 17, 2020
"School to only charge 1 month of tuition fees, no additional fee to be charged…salaries of staff must be paid on time": Delhi Deputy Chief Minister Manish Sisodia
Coronavirus Andhra Pradesh news: Two recover from COVID-19 in Andhra Pradesh, receive warm send-off from medical staff
Two people who were discharged after being treated for coronavirus have been discharged from a hospital in Andhra Pradesh's Anantapuram following their recovery, authorities said on Friday. Doctors and other medical support staff were seen giving a heartwarming farewell to the two at the COVID-19 special hospital after they recovered from the infection.
Coronavirus Karnataka news: Nikhil Kumaraswamy, son of HD Kumaraswamy, ties the knot in Bengaluru today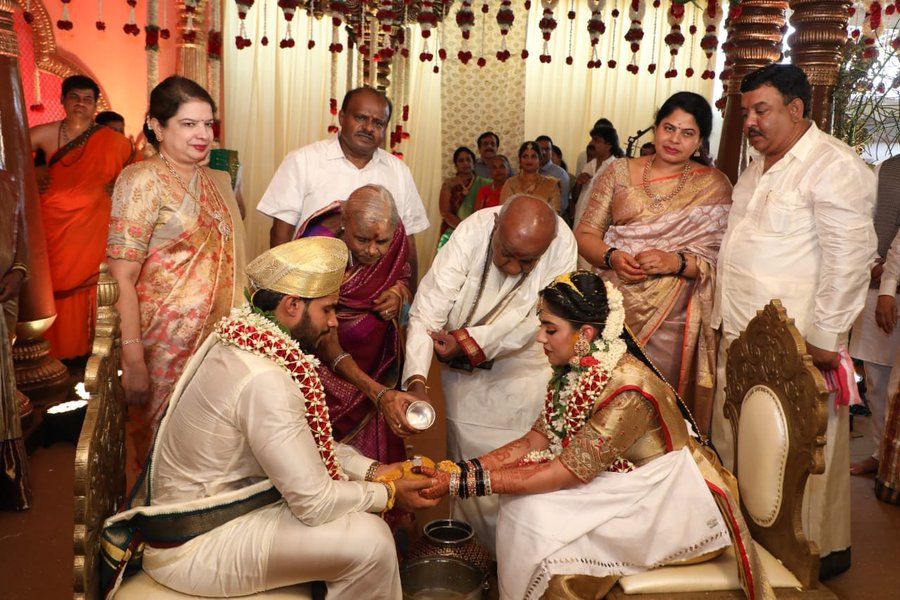 Nikhil Kumaraswamy, son of former Karnataka chief minister HD Kumaraswamy, ties the knot with Revathi in Bengaluru today. The wedding took place despite a warning from the state government.
Coronavirus news: 51,000 samples tested for COVID-19 till now, says Maharashtra Health Minister
At least 51,000 samples have been tested for coronavirus in Maharashtra so far, state Health Minister Rajesh Tope said. "Of 51,000 samples, over 24,000 samples have been tested for coronavirus in Mumbai," Mr Tope was quoted as saying by news agency ANI.
He further said, "We have a total of 30 COVID-19 testing labs in the state including 15 government and 15 private labs. Soon, 6 more testing labs will be added in our list."
"We are increasing our capacity of labs so that the time-lapse between sample collection and test result can be minimised and better treatment is given to the infected patients as soon as possible," he added.
The State Health Minister further said that permission for rapid testing has been sought from ICMR.
According to the Ministry of Health and Family Welfare, India"s count of positive cases of coronavirus reached 13,387, of which 3,205 cases have been reported from Maharashtra.
Coronavirus Rajasthan news: 56-year-old man dies in Jodhpur, 38 more cases reported in Rajasthan in 24 hours
A 56-year-old man, who tested positive for COVID-19, died in Jodhpur on Thursday night, news agency ANI reported. 38 new cases were reported in Rajasthan in the last 24 hours.
The 56-year-old male COVID-19 patient, was a resident of Mandore road, Khetanadi in Jodhpur, and was also suffering from acute cardiac disease.
The total number of coronavirus cases in the state now stands at 1,169, as per the Rajasthan Health Department.
Priyanka Gandhi urges UP Chief Minister to set up "economic revival task force" in state for revival of economy hit by coronavirus, reports news agency PTI.
"Policy repo rate remains unchanged at 4.4%," says RBI Governor Shaktikanta Das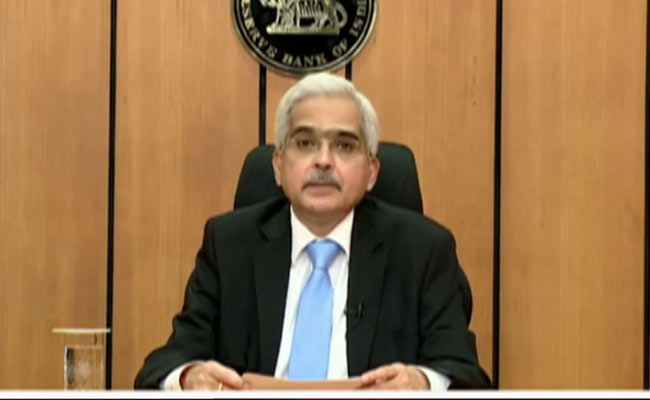 Injected liquidity to the tune of 3.2% of GDP between February 6 and March 27, 2020
India is expected to post sharp turnaround in 2021-22
RBI to conduct Targeted longer-term refinancing operations (TLTRO) 2.0 for Rs 50,000 crore
Auction of targeted long-term repo operations worth Rs 25,000 crore to be conducted today
"No downtime of internet or mobile banking during lockdown; banking operations normal," says RBI Governor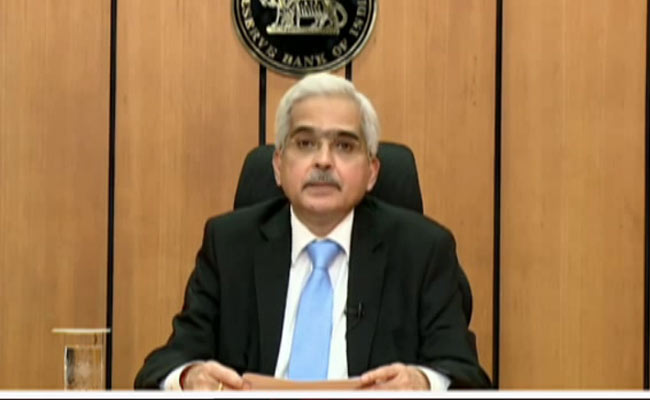 The World Trade Organisation projects a deficit in trade of between 13% and 32%.
India's growth is the best among all G-20 nations.
The forecast of a normal monsoon comes as good news in the gloom of COVID-19.
India also has very robust foreign exchange reserves.
RBI has injected 3.2 per cent of GDP to ensure liquidity in banks. 
Coronavirs news: 5 more COVID-19 cases reported in Andhra"s Srikalahasti
Five new cases have been reported in Andhra Pradesh's Srikalahasti, taking the total cases in the town to 10.
One patient had returned from Delhi while a woman is a contact of the person, who had already tested COVID-19 positive.
The total number of COVID-19 cases in Andhra Pradesh has reached 534, including 500 active cases, according to the state health department on Thursday. 
Coronavirus news: 3 more test positive in Chhattisgarh; tally 36
Three more people, including two women, tested positive for coronavirus in Chhattisgarhs Korba district. At least 36 people have been tested positive for the virus in the state so far.
Katghora, located around 200km from the state capital Raipur, has emerged as the top COVID-19 hotspot in Chhattisgarh with 27 confirmed cases reported so far from the town.
COVID-19: Improvement In Coronavirus Recovery Rate In Last 4 Days: 10 Points
The number of people infected with the novel coronavirus in India has climbed to 13,387, with 1,000 positive cases reported in the last 24 hours. The highly infectious COVID-19 has killed 437 in the country, government data shows. The recovery rate that indicates the number of people who have successfully fought off the disease stood at 13.06 per cent on Friday, an improvement over Thursday's 12.02 per cent, Wednesday's 11.41 per cent and Tuesday's 9.99 per cent. In the last 24 hours, 260 patients were declared cured from COVID-19 and discharged from hospitals – the biggest number of recovery so far in India. On Thursday, 183 were discharged from hospitals after they recovered."
RBI Governor to address media at 10 am
Reserve Bank Governor Shaktikanta Das will address the media at 10 am on Friday amidst the steep fall in the rupee and the continuing volatility in other segments of the financial markets.
The rupee fell 0.55 per cent to a new record low of 76.86 against the US dollar on Thursday, while the equity indices have been on a see-saw in the wake of the coronaviirus outbreak losing over 30 per cent since January.
"Watchout for the RBI Governor @DasShaktikanta address live at 10.00 am today (April 17, 2020)," RBI said in a tweet.
This will the second time that the governor will be addressing the media since the nationwide lockdown was imposed from March 25.
Coronavirus India Lockdown news: 180 people in Pune made to sit for 4 hours for defying lockdown norms
As many as 180 people were made to sit for over four hours at Swargate area in Pune on Thursday for violating lockdown norms, news agency ANI reported quoting a police official.
"A total of 180 people have been made to sit on the road at Swargate area in Pune for over four hours for defying the lockdown norms which were imposed to contain the spread of coronavirus," Shabbir Sayyed, police inspector (Crime) Swargate police station, told ANI.
He said that these people were made to sit to make them realise the grave situation and the risk they pose.
JUST IN: 13,387 coronavirus cases in India, over 1,000 in 24 hours, 437 deaths
Family members of COVID-19 patient in Meghalaya test positive
Two more cases have tested positive in Meghalaya. Both are family members of the first COVID-19 patient: Government of Meghalaya.
Coronavirus update: US death count passes 32,000
The confirmed coronavirus death count in the United States reached 32,917 on Thursday, according to a tally by Johns Hopkins University.
Coronavirus news: Hyderabad police intercepts lorry carrying 80 migrant labourers to Madhya Pradesh
Police here stopped a lorry carrying 80 migrant workers back to their native place in Madhya Pradesh on Thursday, ANI reported. 
Coronavirus news: Donald Trump Says, states already clear of virus can open"'literally tomorrow"
President Donald Trump said that more sparsely populated states where coronavirus is not a problem can reopen their economies "literally tomorrow."
"You're talking about those states that are in great shape already? They will be able to go literally tomorrow," he said.
In other comments, Trump named North Dakota, Montana and Wyoming as "a lot different" to hard-hit states like New York, AFP reported.