AGRA: Entry on the VVIP route from Kheria airbase to
Taj Mahal
will be restricted after 12 noon on Monday. Heavy
police
deployment will remain on all the 19 crossings on the route. Only in case of an emergency, one will be allowed to pass.
The entry of heavy vehicles in the city has already been stopped on Sunday. Besides, no bus will be allowed to come or leave from the Idgha bus station, which falls on the VVIP route.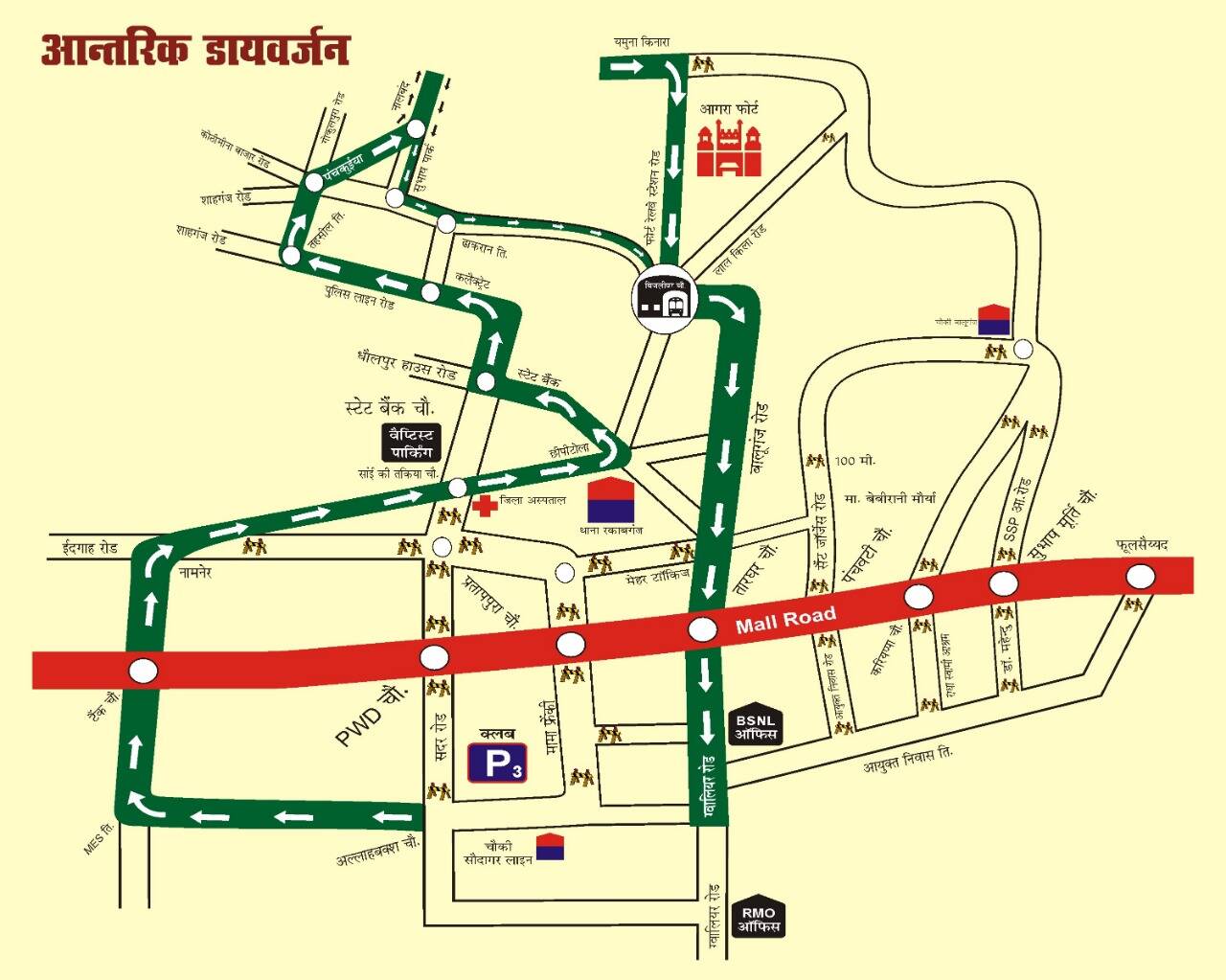 As per the minute-to-minute programme, President
Donald Trump will land at the Kheria airbase at 4:45 pm. He will leave for the Taj at 5 pm. It will take his convoy 15 minutes to reach the monument's east gate. President Trump and first lady Melania will be spending around one hour at the monument. At 6:30 pm, Trump will be back in Kheria airbase and department forDelhi at 6:45 pm.

Prashant Kumar Prasad, superintendent of police (traffic), said, "People are advised to avoid using the stretch from Kheria airbase to Taj Mahal via Mall and Fatehabad roads. Heavy vehicles will not be allowed to operate in the city from 7 am to 7 pm. We have planned traffic diversions for the interior and exterior parts of the city."

On Sunday, the police and administration officials conducted a rehearsal to welcome, the security and visit of the state guests. This has caused major traffic jams in half of the city. The traffic was stopped for around 30 minutes on the VVIP route. The convoy of deputy chief minister Dinesh Sharma, who was in the city, was also stuck in the jam.

Ravindra Kumar, district inspector of schools, said, "Intermediate students have their exam in the second shift from 2 pm to 5.15 pm on Monday. Students have been advised to leave home to reach their exam centres at least an hour before the scheduled time."

According to the secondary education department officials, students will have to wait till 7 pm to leave their exam centres. Therefore, they must bring water bottles with them.