A team of doctors from Medanta hospital Gurgoan supported by Niyati Foundation which has been doing philanthropic work for the last three years in Uttarakhand, was seen to be active in this hour of mega disaster in the hills of Uttarakhand.
They have been on their toes since 21st June in all the disaster hit areas, be it Mana, the last village near Badrinath, or interior villages in Urgam Valley of Chamoli district, Guptakashi in Rudraprayag district and in Sagar Chatti and Barkot area of Uttarakashi district.
Udit Checking Milk packets before loading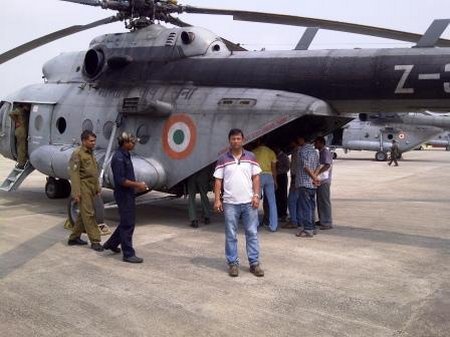 Udit ensuring that the food stuff is loaded in the chopper
Their team of 4 doctors along with 6 Para Medical team with two mobile medical vans equipped with X-Ray and Blood Analyzer have been on the move, where ever road connectivity was available and by Helicopter provided by Niyati Foundation to inaccessible areas and villages cut off from roads and footpath.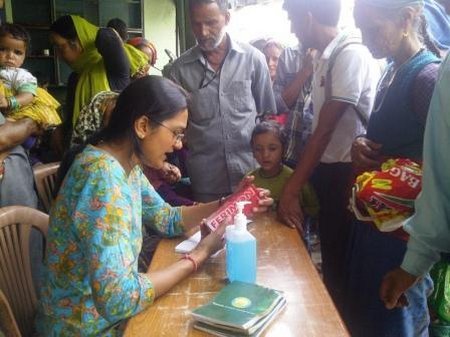 Checking the medicines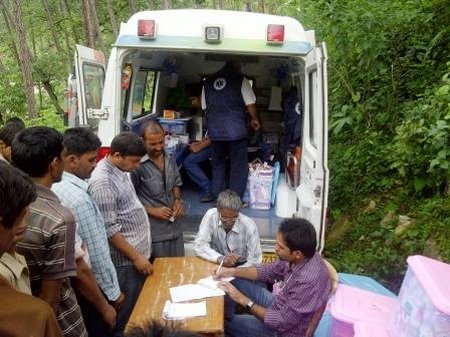 Having Medical relief camp on a road side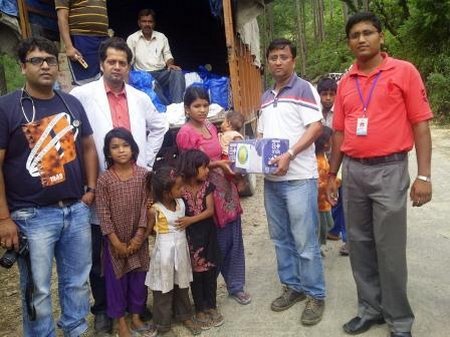 Giving miilk packet to a young adolscent mother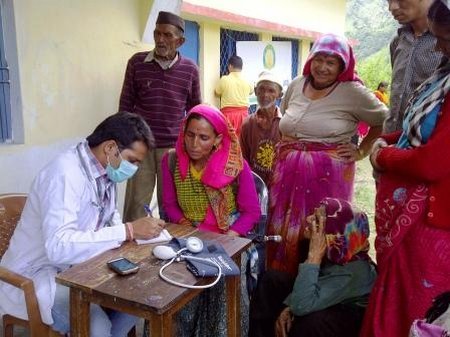 Doctors examining Patients in a camp
Mr. Udit Ghildyal has been on his toes since 20 June coordinating all efforts and with the team at all the locations affected and hit by the disaster. According to Mr. Ghildyal, we need to appreciate the effort put in by Niyati Foundation to provide emergency medical relief to the affected people and also in inaccessible area and villages by transporting doctors and medicines through helicopter services.
Tribal women waiting for medical check up
Mr. Ghildyal besides coordinating with Niyati foundation and Medanta doctors also had good liaison with the state government and local voluntary organizations.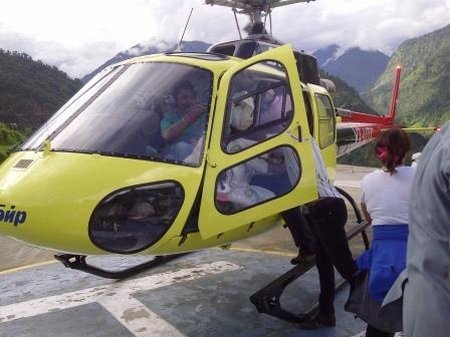 Relief and medical assistance reaching inaccessible areas by Chopper.
Mr. Ghildyal is just back in Dehradun to plan the next course of action to sustain the relief work and services to the people. Photographs provided by Udit Ghildyal.