After environmentalists, the nature's fury has also not spared the hydropower projects in Uttarakhand. The damage caused by the June 16-17 deluge on hydropower projects in Uttarakhand may be worse than what was previously reported.
From JP Group's 400 MW Vishnuprayag project on Alaknanda river to NHPC's 280 MW Dhauliganga project, scores of the operational hydel projects suffered extensive damage in the floods in the state and have been shut down.
The state-run UJVN ltd, which generates 1,305 MW of power in the hill state, bore the brunt of the floods by suffering huge losses to the tune of Rs 141 core. "The losses are huge as our 20 projects with total capacity of 450 MW have been damaged," UJVN Managing Director G P Patel.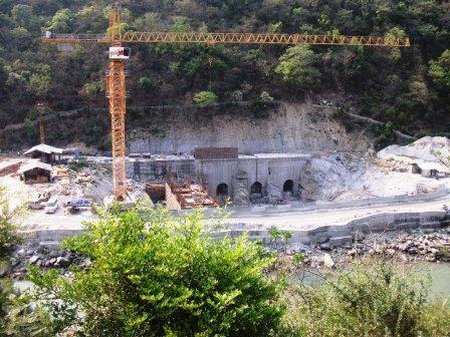 This also includes 90 MW Maneri Bhali-I and 302 MW Maneri Bhali-II, the two big projects of the company. These projects are lying closed due to which the generation of the company has come to 8 million units from 16 million units in the current season.
The fury of Alakanada river, which was bursting at the seems on those days, devastated the Vishnuprayag project near Joshimath in Chamoli district. The JP Power company officials only said the damage is extensive and assessment is being made in this regard. Similarly, NHPC's 280 MW project on Dhauliganga river in Pithoragarh district has also suffered damage.
In addition to this, the under-construction projects of L&T, GVK, Lanco companies have also suffered huge damages.
Shishir Prashant | Dehradun July 3, 2013
Business Standard