Since the formation of the state and seeing the status of its development, the hills will soon see many ghost villages. The 2011 census figures of the state have already shown the demographic shift from the hills to the plains/Terai regions.
The population density has increased many folds in the plain/Terai areas of the state and shows negative growth rate in many hill areas.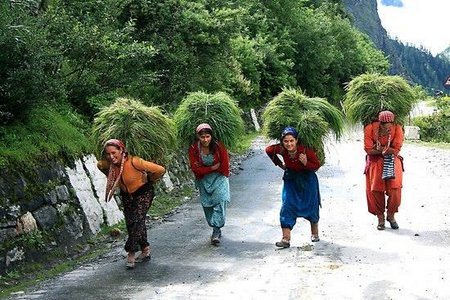 At the rate of development, some observers had thought that the negative growth rate will be common in most hill areas and this will be a reality within a decade or so.
The Tipping Point of exodus from the hill region is the disaster in Uttarakhand and its ramification.
Many feel that within 5 to 6 years, there will be a major demographic shift from the hills to the plains and towards the urban centers of the hills. Presently the process of migration has started with families shifted for the education of the children.
Many are buying or in the process of looking for purchasing land in the plains and others have made up their mind to shift out of village.
The land prices in the plains have skyrocketed due to this and property dealers are busy negotiating with potential parties.
In the coming decade, one will see only the real BPL in villages and only a few diehards will stay back for psychological reasons, mostly the aged ones and some 'mad' like us….may still like to go back, in valley of Gods, Ghosts and Ghour-home.