Eco-Sensitive zone
The Ministry of Environment and Forests, Government of India, issued a notification recently declaring 41 km area on either side of the Bhagirathi river in Uttarkashi district of Uttarakhand state, as eco-sensitive zone India.
The notification has declared a vast stretch of land from Gaumukh to Uttarkashi town on either side of the Bhagirathi river as an eco-sensitive zone. Many say that it would adversely affect the infrastructure development projects in the area, as several infrastructure development projects which are in the pipeline in the region and will stall nearly all of them including construction of bridges. The notification will impose restrictions on quarrying, commissioning hydro power projects on Bhagirathi and construction of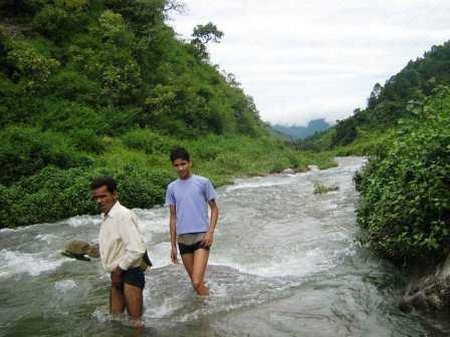 roads in the prohibited area which includes villages prone to natural calamities. It will also impose a blanket ban on felling of trees and setting up of factories in the area. Some have said that the state had been a mute witness to displacement of thousands of families in the past in the name of industrialization and power projects. The zone includes part of the Char Dham route (Badrinath, Kedarnath, Gangotri and Yamunotri) and attracts lakhs of pilgrims every year. The Rehabilitation work in landslide-hit Bhatwari, will also face curbs on construction.
The state government of Uttarakhand has opposed the notification given by the center and has decided to appraise the center regarding the general public opinion on the notification and would advocate for amendment. Stopping development activities in this area will directly lead to migration and migration from villages bordering China can have security implications.
The people of Bhatwari area in Uttarkashi rallied in the sub-division headquarters by beating the traditional drums and shouting slogans against the notification. The people had earlier also protested when the eco-sensitive zone issue was raised in 2011. A letter of memorandum was also sent to the president